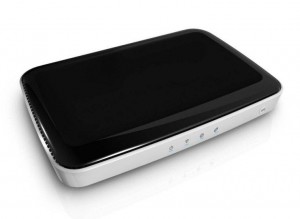 Okay, this is our review of the Clean Router, and this is what it does: it Blocks Porn. Yep, that is the official tagline, and I'm going to talk about how this works.
I noticed that most houses have a router these days, and this one is for free! Okay, you will have to pay $9.99 for the basic package, and then you will have to pay for the monthly service.
Just to let you know, I reviewed this particular device. Having hooked up routers already, it's pretty easy as its just plugging it in with all the proper cables. Then all you need to do is hook it up and set up your Admin access and code words. Mine is…yeah, I'm not going to reveal that.