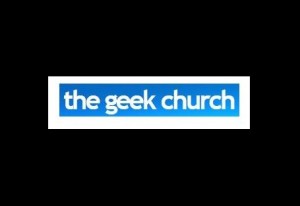 In 2009, I started this blog of The Geek Church. At the time, I had a few years of experience writing for tech and gadget blogs such as gadgets-weblog.com, mobilewhack.com, screenhead.com, and coolest-gadgets.com. Of these websites, only the last is still publishing articles on a regular basis.
When I first started The Geek Church, this was about five years after the boom of such popular gadget blogs like Gizmodo and Engadget, and there were many looking for news about tech in general. I had no intention of competing with them, but I just wanted to start one on my own.
At first, all I did is write an occasional article and the blog, and daily post links to the articles that I was writing on other tech blogs. I kept doing it for as long as I could in my spare time, and had some fun writing about all kinds of new technology as well as doing tech reviews. I haven't really had much time to do that these days.
The original purpose of this blog was to combine my Christian values with technology. I felt that modern-day Christians were not as tech-savvy as they can be, and this was hurting them. I've seen changes in the past ten years, but I've become disappointed with the church for years, and my next article is going to focus on that.
Some of you might have noticed that we have made a few changes to this site. Not only have I changed the aesthetic look, but there will be other changes going on. When I started this site, I came up with the name of The Geek Church because I was looking for a catchy name, but I think it is about time that this becomes a true church for geeks, but I will cover that in the next article.
The new Geek Church is going to focus not just on tech, but I'm going to talk about issues of faith and technology, as well as other current issues not related to them.