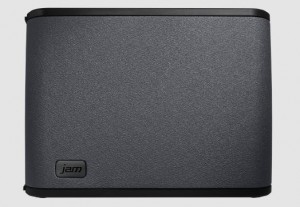 I have written about Jam Audio products in the past, and I was surprised that I was sent these two stereo speakers to review. This is our review of the Jam Rhythm and the Jam Symphony, which allows streaming music from your phone through these speakers.
What is interesting is that you can sync up to eight of these Jam Audio WiFi speakers which will literally flood your house with sound. Seriously, I don't live in a house with eight rooms, but these speakers can really flood the place with your music.
In order get your music on this connected speaker system, you need to download the free JAM application to stream Spotify, Rhapsody, iHeart Radio, with any personal music library.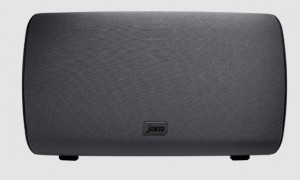 Now, I will have to admit that the Jam Rhythm and Jam Symphony doesn't have a lot of differences between the specs. They have booming sound of immense bass with Massive 2.1 stereo sound.
Oh yes, one is bigger than the other. You can find the Jam Symphony on the Jam Audio site for $169.99, and you can find the smaller Jam Rhythm for about $119.99.