It's pretty great that there is a company that makes a lot of terrific electronics for the outdoors with an appropriate name like Outdoor Electronics. I'm going to be reviewing six of their products in the next few days, and I am going to start with two audio products with the Rhinos Wireless Headphones and the Tags 2.0 Wireless Earbuds.
Outdoor Technology Rhinos Rugged Waterproof Wireless Headphones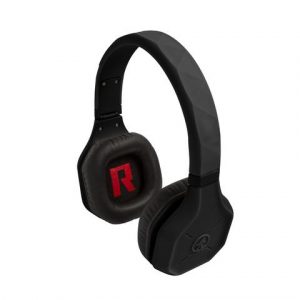 I suppose that the company named these Rugged Waterproof Wireless Headphones the Rhino because that particular animal is just so tough. I suppose that if a Rhino was a pair of headphones, it would have 40 mm drivers, right? I definitely associate this animal with being IPX6 Waterproof and shockproof, which means they can be dunked in water, and they will even float. Now I didn't want to give them that particular test, but I am told that you just have to shake off the excess the water.
Since this is wireless I should probably get the stat of the playtime out of the way. It has 8 hours worth of playtime, and there is an ODT Audio application for iOS and Android that works with it.
I'm sure that I don't have to say this, but there is a built-in microphone with controls for adjusting the volume, changing tracks, play/pause, and answering calls. Something that I did see that was different is that there is a walkie-talkie function, a button that allows to communicate in a private group of up to 99 people.
In short, I'm going to recommend the Rhinos for the holiday season, and you can find them on the Outdoor Technology site for about $129.95.
Outdoor Technologies Tags 2.0 Wireless Earbuds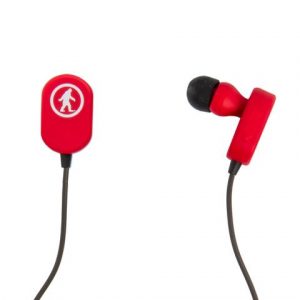 Okay, let's talk about some audio that is a little smaller with the Tags 2.0. Unlike the Rhino, I am not certain why it is called the Tags. I'm guessing that is the second version, hence the 2.0 label.
Anyway, these guys are good for 5 hours on a single charge, and it has some good sound too with a built-in microphone. It also has some inline controls similar to the Rhino like the volume and play/pause, on the wire and not the earcup.
What is interesting is that the cord is made thick so it will not tangle up. Also, the Tags 2.0 have a feature where you can snap them together when not in use. Then you just wear them like a necklace, and I should probably let you know that they are sweat and splash resistant.
You should be able to purchase the Tags 2.0 on the Outdoor Technology website for about $39.95.