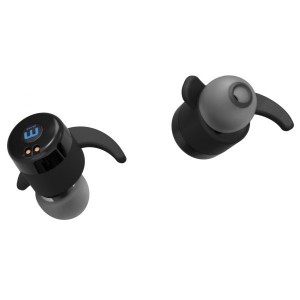 Every once in while, I get something in the mail, UPS, or FedEx that I never expected, but I feel obligated to review. In this case, this is something from WinnerGear, a company that I am only familiar with is the MicFlip, but I was pleased to review the Hero Smallest True Wireless Sports Earbuds.
So, this is one of these wireless earbuds where there is no wire between them, and you always got to like that. In fact, this is more than the beginning of the trend and every Bluetooth earbuds will be wireless in this fashion. Of course, I have talked about that many times before.
I have to admit, I like this weird boomerang thing on it made to fit in the ear. Yes, this is one of those Bluetooth earbuds that are designed for fitting in the ear, because they are made for those who have active lifestyles. They even have a sweatproof coating to seal that deal.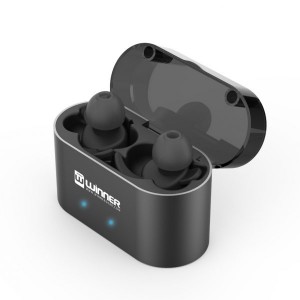 So, given that is made for those that are active, what else do they have? Well, that 3 hour playtime is good enough for most people, and I like that it has 12 hours on the go as well. As for the sound, it has a 8mm Large customized dynamic driver.
So yeah, those are the specs, and they are not too much different than most wireless earbuds of its type. It does have that portable charging case as well as a build-in microphone.
If you want to get with this product, head on over to the WinnerGear site and pay $149.99 for them.