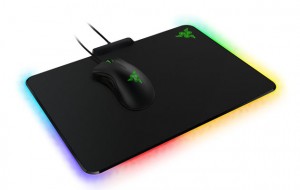 I have reviewed a lot of Razer products in the past, and they are best known for their video game or PC gaming accessories. One of the things that I really love is how they can really make gaming mice interesting, and now, a gaming mousepad.
Yes, the Razer Firefly is able to put some chromatic magic to your desk. Considering that the company is famous for some serious coloration on their products, kind of like SteelSeries. I think that this gaming mat is a product that I can't help wonder why I have not seen before.
You should be able to see it for about $60, which is pretty expensive for a mousepad. Yes, I would love to try it out. Plus it has Firefly in its name, just like the cool show that everyone says was cancelled too early.