This is hopefully not the final part of our ZAGG series, as there are still so many ZAGG products that I want to cover for this holiday season. I'm going to discuss not one, not two, but six pairs of headphones and earbuds, all of them are wireless.
iFrogz Toxix Wireless Headphones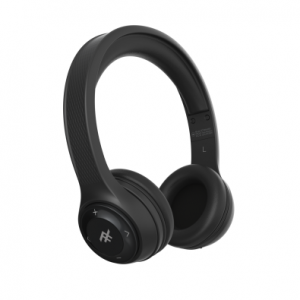 I'll start with these Toxix Wireless headphones, which seem to be an odd name. Honestly, I usually avoid things that sound "toxic".
These pair of over-the-head phones have AeroFoam Comfort padding with 30 mm drivers, so they will definitely give your ears an earful of quality sound that one can expect from iFrogz with its "rich, multi-layered sound". The Toxix have these terrific on-ear controls for volume and track switching, and there is also a ten hour battery life.
All of that, but it comes with a sweat resistant iPX-2 standards with an adjustable headband. It is available on the iFrogz website in black or blue for a price of $24.99.
iFrogz Resound Wireless Headphones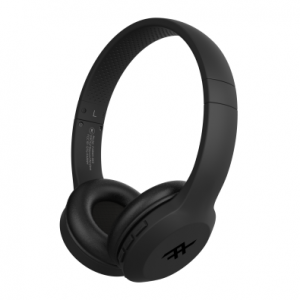 Similar to the Toxix Wireless is the Resound Wireless as the design is nearly the same. They have that AutoFoam comfort padding as well, and they are IPX-2 Water Resistant.
The on-ear controls are slightly different as it is has only three buttons instead of four. Also different is the 20 hours of battery life, which is twice as much as the Toxix. The sound is an improvement as it has 40 mm drivers, and I should mention that this and the Toxix have an incorporated microphone.
You should be able to purchase the resound wireless headphones for about $34.99 on the iFrogz site here.
iFrogz Impulse Duo Wireless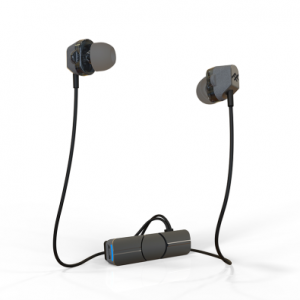 Next up is the first set of earbuds that I will be reviewing with the Impulse Duo Wireless Dual Driver Wireless Earbuds. The dual drivers are so named because of the 6mm Dual Neodymium drivers per earbud for richer and fuller sound.
Of course, it has the full controls with volume as well as play/pause. What is handy is the magnetic clip that it has for attaching to any clothing and helpful for storing the earbuds as well.
The battery life is good for about 10 hours, and it is also meets the IPX-2 standard. It is available on the iFrogz site for $44.99.
iFrogz Free Rein Active Wireless Earbuds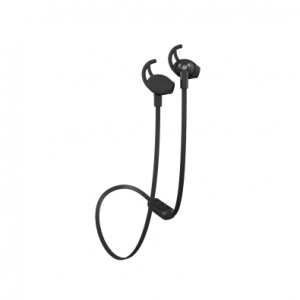 The Free Rein earbuds are made for those who exercise, and they are low budget alternative for those who want to workout with their wireless earbuds. They are very lightweight and they have a Secure Fit so they won't be leaving the ear anytime soon.
Granted, the drivers shrink up from previously mentioned models as they are 10 mm. The battery life is also somewhat low as it has 5 hours, which means that your exercise routine should be short in order to use them.
Oh, the Free Rein Wireless meet iPX-2 standards, so they are ready for sweat. I should also mention the controls, and I fully enjoy the flat wire.
You should be able to purchase the Free Rein Wireless on the iFrogz site for $19.99.
iFrogz Resound Wireless Earbuds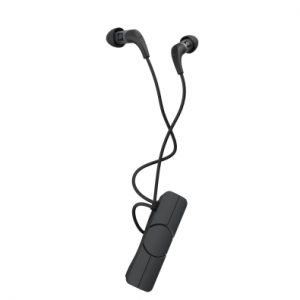 The iFrogz Resound is made for a comfortable and secure fit with four sizes of earbud tips. The drivers are 5.5 mm, and, as you might of guessed, they are IPX-2 water resistant.
The controls of the iFrogz Resound are similar to other iFrogz earbuds, and they also have that magnetic clip as well. There is also a microphone Qualcom cVc noise cancellation technology in order to amplify your voice and block outside noise.
You should be able to purchase the Resound Wireless on the iFrogz site for $29.99 in rose gold and gray.
iFrogz Flex Force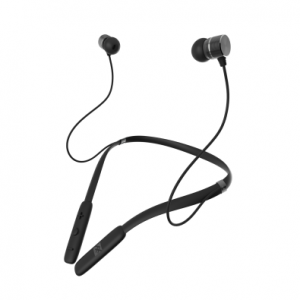 And now, for the final pair of headphones/earbuds with the Flex Force. What really makes these unique is how there is this neck holder thing that also holds the volume and play/pause button.
There is also this feature that allows the earbuds to magnetically lock together. The earbuds have 8mm drivers, and they are sweat resistant, meeting IPX-2 standards. The battery life is pretty decent at 8 hours per charge.
You can purchase the Flex Force on the iFrogz site for about $29.99 in black or white.