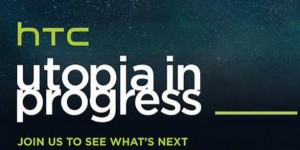 In case you are not aware, there is a a huge conference in Barcelona Spain that perhaps I will attend one day. There are going to be a lot of new phones on display there.
I'll start with the one that I am probably going to get with the Samsung S6. Of course, I it is a sequel to Samsung S5, and I would imagine that the screen will be bigger and it might have a similar curved display of the Galaxy Edge. It will be very interesting to see where this goes.
Then there will be the HTC One M9, the next step from HTC's flagship One M8. It was rumored that this would show up at CES 2015, but tradition has HTC unveiling the latest version of the One at MWC.

Then there is the Sony Xperia Z4, sequel to the Z3. It is possible that the Z4 could have a tablet brother as well.
These are the big three phones that will be at MWC 2015, and there is another one from Lenovo. In fact, there will be a lot of Lenovo phoens like the Vibe Max. The Vibe Max plans to have a 6 inch display with QHD resolution.
So, here's what we can expect from MWC 2015, and I'm sure there will be more. I'll see if I can't report on them as they get announced next week.