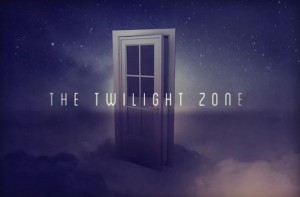 I'm sure you are all aware of The Twilight Zone, I mean it was a 1959-1964 speculative fiction anthology show that was in black and white. Then it returned in color for a movie in 1983, then on CBS for another three seasons in 1985-1989. It has one last chance in 2002 for a season on UPN (yeah, remember them?), and now it will have another chance.
In fact, there is going to be an "interactive" live-action version of the classic sci-fi series. Ken Levine, the creator of the hit game BioShock, is planning on writing and directing the pilot episode. This will be a mix of a film and a game, but there is something interactive about it.
Most people remember how the show had some serious twist endings, with a speculative spin. Perhaps there is some kind of "Choose Your Own Adventure" element going on. Maybe you can twist your own dark ending, with some show/game kind of like Quantum Break.
Well, considering that film could be getting more interactive these days, it just works to have something like this. If it doesn't work, then I hope this doesn't affect the name of The Twilight Zone, which already had a great and iconic reputation.