Earlier this month, Mark reviewed a pair of Moxyo Mission wireless earbuds.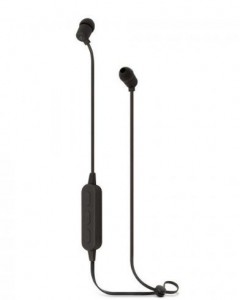 We're pleased to be able to offer a free pair to our readers that the company gave us in exchange for an unbiased and honest review of their product.
Our desire is to increase traffic to our site, and we hope that you will spread the word for us by sharing our posts on your social media accounts. To have a chance to win this pair of wireless earbuds, please leave a comment below about something you have enjoyed reading about on our site. Comments are monitored to avoid spam, but should appear in a reasonable time. We will assign each comment a random number to be drawn from a hat at 10 a.m. PST on November 10th, and we will ship this great prize valued at $39.99 to the winner.
We will announce the winner on our Facebook page and Twitter so if you aren't following already, please do so. The winner will be verified, and will need to contact us through social media so we can get shipping details. If the winner doesn't respond within 24 hours, we'll chose another.
Thanks for your support of our blog!