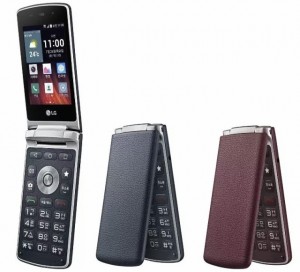 The other day I talked about how flexible touchscreens could replace the touchscreen phone, just like touchscreen phones pretty much replaced the clip phones. It looks like the flip phones could be making a comeback with LG Gentle.
You heard that right. It has 1 GB of RAM and it is powered by a Qualcomm Snapdragon 210 chipset. The screen is a 320 x 480 and the rear camera is a 5 Megapixel number with an old-school 0.3 Megapixel front facing camera. As for the battery, it is a 1,700 mAh job, so I don't know how long that is good for.
I believe that the price is about $171, but it will be only available in Korea.