Thank you for coming to our website! Writers on deck include Techno_Mark and Kris Rollins.
There are many tech and gadget blogs out there on the Internet, and there are many Christian-related blogs. This may be the first Christian tech and gadget blog. I say maybe the first because, honestly, I might have messed up on my research.
I started this blog because I think that many Christians are really defunct when it comes to technology. If you don't believe me, then you should try getting the latest message from your church online. Some of them actually have their pastor's Sunday message online, but any church with a congregation that averages sixty years of age probably doesn't. You'd probably have better luck finding a sex video.
Which, by the way, you shouldn't do and you really have to be looking for those to find them. This is another reason why churches seriously have bad-mouthed the internet for years. It's like they only mention the Internet when the word "porn" is after it. That doesn't make email and other online activities very popular among Christian circles, does it?
However, when the world embraced the World Wide Web in the early nineties, the church was quite slow to embrace it. Now we live in an age when there is an iPhone app for everything, but churches are still addicted to paper when it comes to programs. The average smartphone, which are now greater in number than computers, could remedy the need for message notes, bulletins, and announcements in paper form. If this keeps up, pretty soon the average church will be blamed for killing the planet!
I am here to write about the relationship between technology and the church, and vice versa. This will also be your average tech blog in the tradition of the other tech and gadget blogs out there, which will probably used as sources for the articles about the latest in what is going on in the tech world.
I will also use this as a soapbox to talk about movies, television, video games or anything else with a Christian or technological focus. I hope to update you with new articles everyday.
Of course, this is implying that I can afford it. You will note the donation box app there. If you like, you can donate to the The Geek Church for a charitable donation so that I can keep giving you the latest in Christianity and technology. Okay, that is all I'm going to say about that, because if there is one thing I hate, its preachers who keep talking about how much they need money.
Well, I do to, and I'm sure that you do also. So only invest if you can afford it, or you want to tithe. Granted, the Geek Church is not a real church, and I'm not a pastor. I am a writer with many years of tech and gadget experience, and I am also a Christian. I also have issues, but I really don't want to get into that.
Anyway, we have begun. I hope to bring you much enlightenment and entertainment for as long as I can.
Consultant Work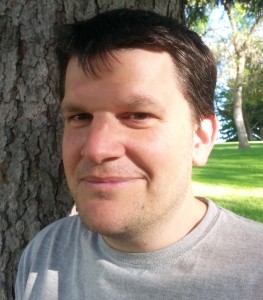 My name is Mark Rollins, and I am a writer. I am a writer because I cannot not write, plain and simple, and I don't care that this is a double negative. Something is always going on in my head, and I just can't ever let a good idea die.
As you can see, I created this blog years ago. In addition to my love of writing, I also really like technology. Perhaps I just enjoy seeing the wonders of tech in speculative fiction like Star Wars and Star Trek. I have a basic understanding of how most of it works, but a lot is a mystery to me.
I have spent almost the last ten years writing about end-user consumer electronics. I attend CES every year, and I am constantly reading tech blogs daily just so I know what the latest is out there. Every day, I am convinced that we are living in an age that is becoming the futures shown to us in speculative fiction.
What can I do for you?
If you are a company who has technology, or want to sell something new, then you should contact me first. Not only will I give you coverage on my blog, and share it on my social networks, but I want to give you advice.
Everybody needs an extra set of eyes. The greatest problem of any person is that they are stuck as that person. It takes something outside of us in order to make us see that we are not as smart as we think we are. I want to be that person to you. While you may wonder why you do not have success with "this", it is because perhaps you should be dong "that". I want to show you what "that" is.
When I look at things, I like to see the big picture. Whenever I see a product, I don't look at just what it can do, I see the culture around it. We were all taken aback by the power of the smartphone revolution and the power of social media, but this is only the beginning. There is so much more that can be done, and it often starts with something that is so simple.
Hire me and let me do the research to see if what you have is really something good. Then let me write about it. I can give you web content, instructions, brochures, or anything that you want.
In short, I am the mind that you want for the project at hand. Please contact me at freelancermark@yahoo.com and let's talk.
Also, if you need a website content writer or web text development services, consider Ghostwriters Central.