A stronger, more powerful Wi-Fi router made its way to the house of geeks, and we will let you know what we think of the EXO Mu-Mimo Wi-Fi Router by D-Link.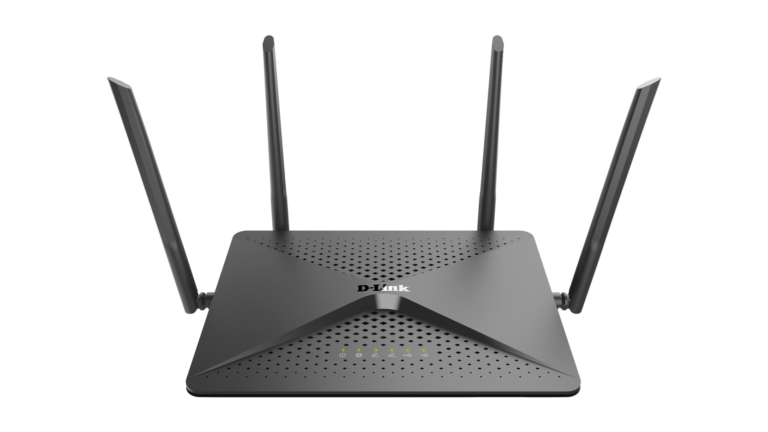 What is the EXO Mu-Mimo?
This alien spacecraft-looking router boast of really fast wireless and wired internet speeds. With speeds up to 2,533 Mbps (800 Mbps on 2.4GHz + 1,733 Mbps on 5GHz), it's faster than the last router we reviewed, which delivered 867 Mbps on 5GHz. Of course, that means it's going to be more spendy, but worth the price for being able to connect more wi-fi devices.
The four antennae that make the router look like it will take off, help to strengthen the signal through your house. We have five people who could be on their wireless devices all at the same time, so this router works great for us. The advanced AC Smartbeam tracks connected devices for enhanced Wi-Fi speed and range.
EXO MuMimo is compatible with DLNA devices, so you can play and share media on TVs, gaming consoles, smartphones and more. You also get a USB 3.0 port to get speeds 10x as fast as a 2.0.
The router was very easy to set-up. TechnoMark spent about 10 minutes setting a password, but all the devices in our house were easily connected. You can also put parental controls on your router.
The Amazon price for this router is $139.99, which is actually a good price for the high speeds and connection capability that this router puts out. You could get less powerful models if you want to spend less money, too.
In short, we recommend this router which has now become a permanent member of our home thanks to D-Link for sending us one for purposes of review. No other compensation was given, and our review is honest and fair.