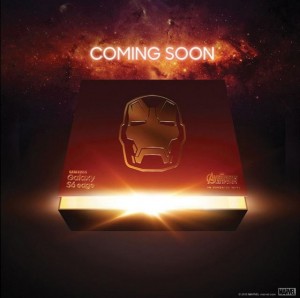 Well, should I be surprised at this headline? I'm thinking no. Still, it is good to see that Samsung Mobile's marketing chief Lee Young-hee confirmed that the Samsung S6 and the S6 Edge are going to be out with an Iron Man edition.
So far, all we see is packaging here. I don't see what the phone looks like, but I wouldn't put it past it to have some hot-rod red on that with some gold thrown in on there. Avengers: The Age of Ultron has been in the theaters for the last two weeks, and this really should have been out by then.
Then again, I think people will always have a soft spot in their hearts for Iron Man. So, will the other Avengers be getting phones of their own? Why not? Shoot, some phones look like the Black Widow's costume.