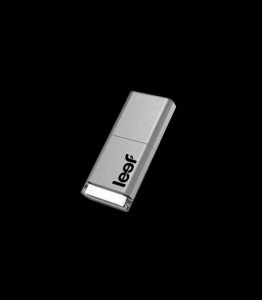 It isn't often that I review a thumb drive on this blog, and why should I? After all, I take home twenty of them with every conference that I go to, so why should this one from Leef Technology be worth an article?
Well, I'll start with some of the prime features of the Magnet 3.0 USB Drive. It is waterproof, shock resistant, and it can deliver read speeds of up to 90.3 Megabytes per second (Mb/s), with write speeds of up to 26.7 Mb/s.
It also has an aluminum finish and a clear LED housing with a soft glow when plugged in. Then there is the namesake, the magnet. The cap is completely magnetic, and paper clips affix to it easily. I even placed it on my refrigerator door, and it stuck.
If you are interested in the Leef Magnet 3.0 USB Drive, you can purchase it here. It is available in Charcoal and Silver, and the 16GB model is $14.99 while the 32GB model is $24.99.