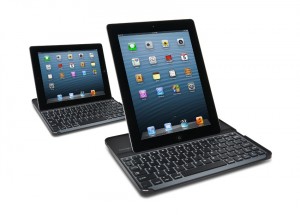 I have reviewed a lot of keyboards for tablets like the iPad before, and the KeyCover Hard Shell iPad Keyboard is not a portfolio type like the ZAGG Portfolio + for the iPad. Instead, it is a flat keyboard that is not a case, but I should not compare because it is quite good.
What I find very interesting about the KeyCover is that it has this pop-up stand in back, and allows you to view the iPad in portrait and landscape mode. There is a notch that holds the iPad in place, and it is easy to sync it with Bluetooth. It really is amazing how quickly Bluetooth syncs up these days.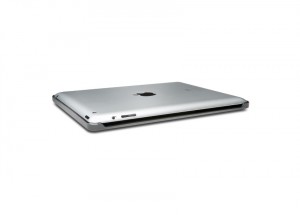 This just in. Remember how I said this wasn't a Folio case? I was sort of wrong on that. You see, you can put the iPad on this thing like a sandwich to protect your iPad from all kinds of damage like scratches and stuff.
You should be able to get the KeyCover Hard Shell Keyboard for the iPad on the Kensington site for about $79.99.