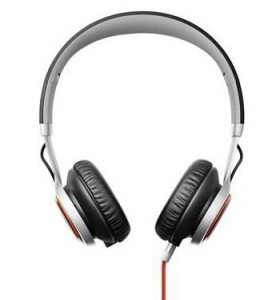 I have had a fun time reviewing Jabra products in the past, like the REVO. Of course, I reviewed the wireless version, and now it is time to review the wired version.
So where do I begin? Do I really want to say that they are just like the REVO, but with a cord? It has been a while, but I don't remember my cordless REVO having three buttons on the non-cord for play/pause, skip tracks, and taking calls. I also like how the cord is at two angles for right angles or straight connections.
Yeah, it isn't often that I praise the cord when it comes to a pair of headphones, but even the corded version of the REVO is praiseworthy on a lot of levels. Most important is the sound which is enhanced by Dolby Digital Plus.
Then there is the memory foam ear cups, and they are even labelled "Left" and "Right". I like how the user has an option of using an app from Jabra to create and browse through playlists.
In short, it is nice. You can find out more information on the REVO here, and I found it on Amazon for approximately $199.99.