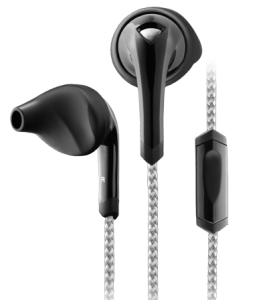 I have tried out Yurbuds on more than one occasion, and I was pleased to try out the Signature Series ITE 100. After all, it is officially endorsed by LaMichael James, and I don't really have any idea who that is.
Yes, he is a football player, but hey, can you blame me, I run a blog called The Geek Church. I had a chance to hear about LaMichael's attitude, and I like it.
But let's talk about the Signature Series. It has the Yurbuds Twistlock Technology that allows you to twist and lock the earbud into your ear so it won't fall out. This is important for athletes, and I can see why they target the Yurbuds for athletes. It is also sweat and water resistant.
Oh, it has a one button control with a microphone along with a high visibility reflector and ambient noise awareness. Did I mention the lifetime warranty? It has it.
You can purchase the Yurbuds Signature Series on the Yurbuds site for $59.99.