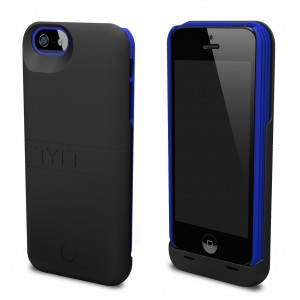 Now that I just got finished reviewing the offGRID from Incipio, I am now reviewing another battery case for the iPhone 5, this time from TYLT, another good tech company. Since I have already gone into the particulars about what a battery case can do, I will discuss what is unique about this.
First, the case can easily be separated from the battery pack with ease. This means that you don't need to have all of that extra weight if you don't want it. When you need the extra power, you just slide it in.
Second, if you want to get an additional color for your slim-line case, you can. I believe they come in black, but the kit has an option of another color like blue, red, or yellow.
The battery of this 2500 mAh Lithium ion battery is good enough for about 9 hours worth of talk time. You can even charge, sync, and transfer data, listening to music with the case on.
If you want to get in on this, feel free to head over to the TYLT site and lay down $99.99 for it in the aforementioned colors.