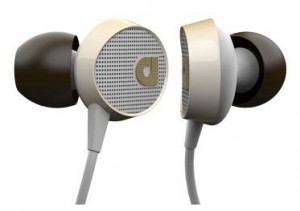 I know I have reviewed Audiofly's products on this site more than once, so you should know that AF56m is going to be a good one. Right now, I am wearing these earbuds, and it feels like I am wearing over-the-ear cups.
Perhaps the good sound is a result of the noise isolating in-ear design that mold your ears for better sound with isolation. Then there is a custom voiced 13mm driver for a powerful bass response. Okay, I got the sound part out of the way. Am I really supposed to say that the sound is good, again? Yeah, I have done a lot of headphone/earbud reviews.
So, let's talk about the features like the Kevlar reinforced conductors and a CORDURA fabric out sheath. Then there is the cool storage tin that is a silver hockey puck. Then there is the mic button for better voice transmission.
I found this on the Audiofly site for about $99.95, so if you can find it for less, go for it. It is a good deal, no matter what.