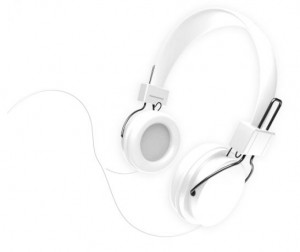 What you see here is the DJZ Neon Headphones from iHip, a company who is so good, that Jersey Shore's one an only Snooki is representing them.
I would have to say that these DJZ headphones are not the best. I have tried out several recently, such as the one from Able Planet, Audio-Technica, and Jabra's REVO. This doesn't really compare with them.
I will have to say that as far as being light, the DJZ Neon headphones score in that department high. The sad part is the sound just isn't so hot. I found that when I switched it out with my Skull Candy earbuds, I had to crank up the volume to equalize.
Also, the cord is way too small. It is at 1.2 meters, but that is barely enough to lead from my laptop to my head. The wire is also thin, so I am afraid that I am going to break this thing.
I suppose that I can't be too surprised that the price of these iHip DJZ Headphones is $19.99. It is pretty low-priced, and you can find it here.