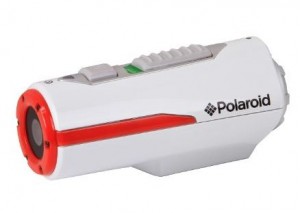 Right now, it is difficult to talk about anything but the release of the new iPhone, but hey, I need to do this review of the Polaroid XS80.
It seems like the only cameras that are making a splash these days are those from the GoPro line, makers of those action style cameras. I suppose that the rest of the world just uses their cellphone camera.
The XS80 is one of Polaroid's answers to this camera fad, and it is quite sleek. It comes with over 12 pieces of mounting accessories ready to use out of the box.
The XS80 has a Professional Sensor that is good for low-light performances. There isn't really much that I can say about it, so I decided to take a little video to show how well it works. Check it out after the jump.
Now, I could have taken this camera 30 feet (10 meters) underwater, as this camera is durable. Heck, I could have gone off a cliff if there was one nearby.
One thing that I really admire about this camera is that you know when it is on and recording. It vibrates when the indicator light is on. Someone needs to make that a standard feature.
You can find the Polaroid XS80 for an MSRP of $150. You can also find it on Amazon for a little less than that.