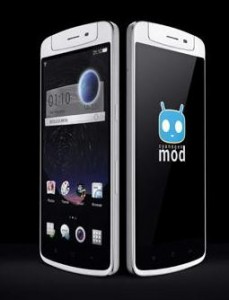 I realize that this news is a day old, but in light of the big unveiling by Microsoft, I thought I would save this announcement for today. This is the N1 from Chinese smartphone manufacturer Oppo, and this is their latest flagship Android smartphone.
The N1 has a 5.9 Full HD resolution display with a pixel density of 373 pixels per inch. I would imagine that the latest version of Android is available, and I suppose that would be either JellyBean or KitKat.
It has a 13 Megapixel CMOS sensor on the back with f/2.0 aperature, as well as an imaging processor designed by Owl. Other news about the camera with a 6-piece lens design, and it can rotate a cool 206 degrees. This means it can do double-duty as a front and back camera.
I am guessing this phone is only available in China, but I honestly don't know. Perhaps it will arrive at the states.