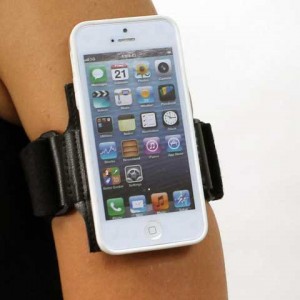 Some of you might remember my review of the Topcor Tech Wallet, and I will have to say that it is a benefit to have a wallet that you can just rip off from the back of your phone.
In the same manner, the Armband is a very simple way of affixing your phone to your arm. In this case, it works with a little application of Velcro. Actually, I have been informed that the material isn't Velcro per se, but it is a special type of fastener. But hey, I am sure you will call it Velcro as well.
Granted, this is one of the most crude armbands that I have ever seen. It is not as protective as the Tunebelt or as illuminating as the Nighthawk, but this is really all you need. You stick it on and that's all you need. It fits most sizes of smartphones.
You can find the armband here on the Topcor site for about $24.99.