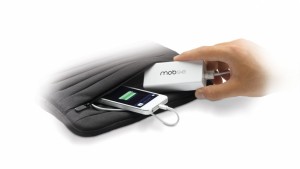 Yeah, we are doing another Part 1 and such, and this is really worth it with Mobee products. Today, I'll be discussing the Mobee Magic Juice and Magic Charger. Yeah, I'm not certain why "Magic" is in their title either.
I will have to say that the Magic Juice is a product that I have seen before. I'm sure that you all know the drill by now, as you charge it via USB with your computer, and then use it to charge other mobile devices later. These days, you have to carry something like this around because you keep draining your smartphone or tablet.
What makes the Magic Juice unique was that it was the first devices to hit the market that could keep up with Apple's 2.4 Amps output, which makes it perfect for iDevices. In fact, it even has that white sterile look of most iDevices, but it can charge just about anything with its 5,200 mAh capacity. If you want it, you can get it on the Mobee site for about $79.00.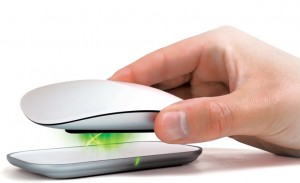 All right, so let's talk about the Magic Charger. This is a product designed to work with another Apple Accessory, the famed Magic Mouse. The Magic Charger comes with a battery pack that will fit with the Magic Mouse, and a pad for inductive charging capability.
If you aren't familiar with inductive charging, it is when you lay something on a pad and forget about it while it charges. I always think Powermat, and this Magic Charger would be a mini-powermat. The cool part is you can use this miniature pad to charge the Magic Juice.
If you like this, you can get it on the Mobee site for about $49.90, and you have the option of purchasing an extra battery pack for about $29.90.