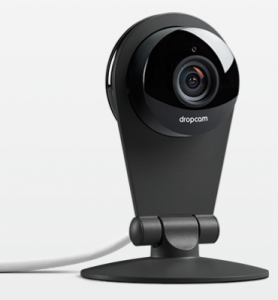 It seems like everyone in their house needs an extra eye, and I wrote about Dropcam HD a while ago as a solution to that problem. Now I had a chance to try out the upgrade of this with the Dropcam Pro.
The Dropcam Pro has a lot of things that have changed, and one of them is the field of view. The old version was 107 degrees, but this HD version would be 130 degree field of view. This means you can see a lot more, and it is interesting. Also, the original Dropcam was 4x zoom, while this HD is at an 8x zoom. In addition to these improvements, it also has improved its low light vision and better audio quality.
There isn't really much I can really say about the Dropcam Pro, as I have experience with it and know what it is capable of. This is why I devoted much of this article to the improvements, and not Dropcam itself.
Now the last time I talked about the Dropcam, I never talked about the cloud. You can record your footage on the cloud, and you can adopt a cloud recording plan. It is $99 for 7-Day CVR for 12 months of service, and $299 for 30-Day CVR for 12 months of service. You should be able to purchase Dropcam Pro on the Dropcam site for $199.