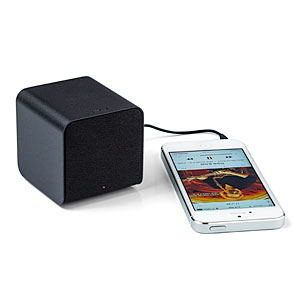 I have seen NuForce before, and it has been a while since I have reviewed their BT-860, so long ago, I was working for another blog. Yeah, I won't provide a link like I normally do.
The Cube is a portable speaker that I have seen before, but this one doesn't require any Bluetooth syncing and all. The Cube is good for 16bit/48 kHz sound, and all you need to do is connect it via headphone jack. The speaker is battery powered and recharges through mini USB port.
If you like it, you can get it on the ThinkGeek site for about $99.99.