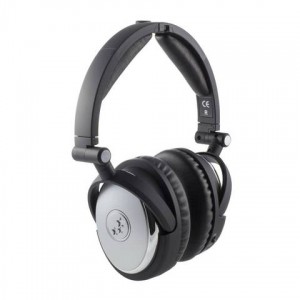 I am no stranger to Able Planet products, as I have recently reviewed the NC550 Sound Clarity Active Noise-Cancelling Headphones. I was pleased to review the True Fidelity NC210SCSM headphones, and they have that Linx Audio technology that the company loves so much. In fact, it won them some awards at CES a while ago for innovation back in 2006.
Right now, I am listening to them while watching Netflix, and the leatherette padding insure serious noise cancellation. I can barely hear what is going on in the next room, and it has an InWire volume control for turning it up or down.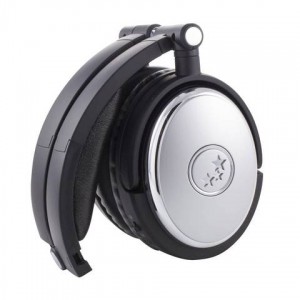 The funny part is that it needs a single AAA battery to really be play clear sound, but I have been using these headphone for several minutes now and didn't notice that I had the clear sound switched off. In other words, you might not need the battery for good sound. Here's the specs in case you care about stuff like that: 20Hz-20kHz Frequency response and sensitivity at 1 kHz with 115 dB (Off) and 121 dB (On).
In short, I really like them, and I really enjoy the included pouch, engraved Able Planet logo, and the way it folds up. Check it out. If this is something that is up your alley, you can purchase it here for $129.99.