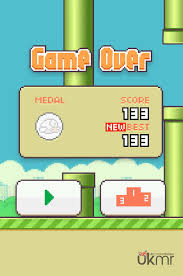 Sometimes there is some app that just everyone has, and it is one of the one in a thousand that really makes its creators rich. I think everyone thought that the game Flappy Bird was going to be the next Angry Birds, and it had its addicts and haters.
I began to see articles claiming that Flappy Bird makes fifty-thousand a day. I believe that it is one of the higher-producing apps, and I suppose this shows how much money there are in apps. Dong Nguyen, the creator of this game, has sent a tweet saying that he cannot take this anymore.
Geez, it is difficult to believe that this man wants to take the app down, but hey, that has to happen. For the addicts, can they still play the game if it is not online? For the haters, there were way too many complaints saying that the pipes look like something out of Super Mario Brothers.