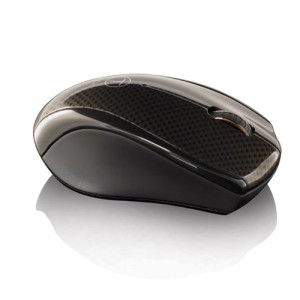 I'm going to be reviewing a lot of T-Tech by Tumi products here, and I had a chance to check out the Wireless Mini BlueScan Mouse.
I personally like having a wireless mouse, and I have been using one for several years. They usually have a dongle that you plug in, and this one is battery powered with 2 AAA batteries. This one also has 2.4 GHz extended range of operating distance, and the Bluescan namesake can make it perfect for whatever surface you want to put it on.
I found the mouse to be small, and the ergonomic shape makes it terrific for quickly moving the cursor around the screen. It is compatible with Windows XP, Vista, and 7, not to mention Mac OS 10.4 to 10.7.
Those who have notebooks or netbooks might enjoy this particular mouse, and it can be purchased on Amazon for $35.81. You can also find out more information about it here.