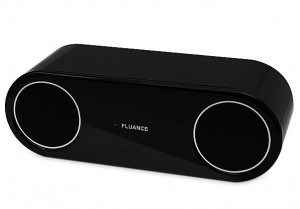 As someone who has reviewed a lot of Bluetooth speakers for this blog, I will have to say that a lot of them are good, but the Fluance Fi30 is really good.
I'm not certain why the sound is so good, but it be because of the high quality wooden cabinet design. Apparently, the grade MDF wood can suppress resonance for "accurate response and increased warmth". Then there is the dual full range drivers and finely tuned bass ports, as well as the integrated power amplifier.
Yes, I am quoting that from the website, but if you were to try the Fi30 out for yourself, like I did, you will find it superb. It is good for some wireless action with Bluetooth, or you can also connect up with auxiliary wired support as well.
In addition to all these features, it is available in three styles and finishes. You should check it out at on the Fluance site for $149.99.