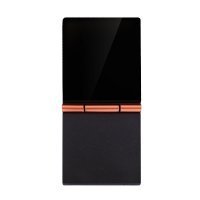 I had a chance to try out some of HiFiMAN's products over the weekend, and I'm going to have to say that I have tried them before.
I'll go ahead and start with the HM-700, a portable media player that seems out of place in a world not made for portable media players anymore. In fact, the HM-700 reminds me of the days when the iPod Classic was in bloom. I mean, the interface is just like it, but instead of a clicker wheel, it has four arrows for directions.
I had a chance to put my tunes on the HM-700, and I will have to say that they sounded very good. This may because I was using the RE-600 Songbird In-ear Monitor. I might as well start the review of them now.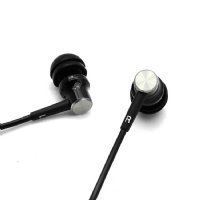 The RE-600 has some cool ergonomic design with a special titanium coating and Neodymium magnets. Sadly, I don't know what any of that means, but the cool sound of the product doesn't lie.
Anyway, I am going to recommend these products. You can get the RE-600 Songbird for about $399.00 here, and the HM-700 here for $249.00. By the way, there is a deal you can get with these products. The HM-700 with RE-400 is about $249, and the HM-700 with RE-500, like we just reported on here, is about $499, which is like getting the HM-700 for $100.