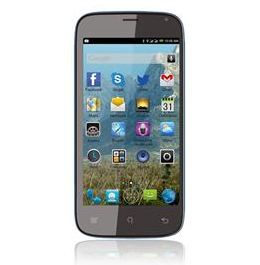 I realize that there is very little I can report on that can top that Kindle Fire Phone with all its 3D magic, but I have a lot of good things to say about the Lite S from CellAllure. Yeah, I know that you might not have heard of CellAllure, like you have heard of Amazon, but I had a chance to try out the Lite S phone for myself, and I can recommend it.
The Lite S is a pretty cool phone that has Android 4.2.2 Jellybean, a big surprise for phones like this. It has a 4.5-inch FWVGA IPS screen with a resolution of 854 x 480 pixels. Other specs include an Internal RAM of 512 MB and 4GB of ROM. As for the cameras, it has a 8 Megapixel camera on the rear and 2 Megapixels on the front.
All right, I am sure that there are a lot of smartphones out there that are like the Lite S. I will have to say that this phone can be bought unlocked for about $174.99 on Amazon. Can you beat that, I don't really think so. Check out more information about it here.