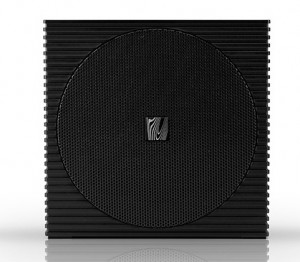 Another week, another Bluetooth speaker. Yeah, that's common for me, and the Sound Spot by Soundfreaq is a very nice one.
This portable Sound Spot is a wireless home speaker with "mid-century design inspiration". I am guessing that it is saying that it resembles a 1950's speaker. At least it isn't from the 1970's. It is definitely quite loud, and something that is a bonus in any decade. Yes, it is designed to amplify the sound streamed from any era, and I really need to get that whole decades thing out of my system.
Not only is the sound good, but it has a built-in Lithium-ion battery. Thanks to the USB port, you can charge the mobile device while you are wirelessly streaming. This works while the speaker is playing on only battery power as well as when it is plugged in. Just so you know the specs, it should be good for 7 hours on a full charge.
If you are wanting to get in on this deal, head on over to the Soundfreaq site and get freaq-ie. Yeah, you have to lay down $69.99 for it.