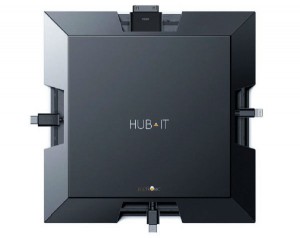 I have to admit that we really live in an era where we have way too much mobile devices. We really have to have something to sync all of them to our computer. This is where the HUB IT Sync and Charging Station from Eggtronic comes in.
The HUB IT is compatible with USB 3.0 as well as 10,000 devices including tablets, smartphones, and anything else. It comes with four connectors like micro USB, mini USB, Apple 30-pin, and a Lightning connector.
I will be honest and say that I have seen products like this before. This is one that can do 7 devices altogether. Not only that, you can extend the connectors and open up the device itself and interchange them.
I've never heard of the Eggtronic products before, but if this is their first product, then they have a bright future ahead of them. You can get the HUB IT on sites like Amazon for about $79.99. You can find out more information about it here.