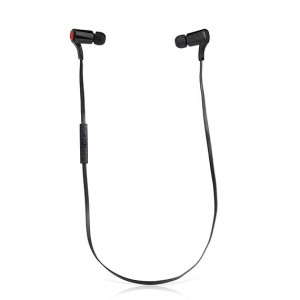 I'm sure you know that I have to go to the companies themselves to receive product reviews, and I contacted Outdoor Tech to receive the Kodiak and the Orcas. I reviewed the Kodiak, and it took a while before they sent the Orcas wireless headphones to me.
The first thing that I want people to know that I had forgotten that the Orcas earbuds were wireless. So when I got them, I thought they were a pair of wired headphones. After I opened them, I saw how light they were, and you can barely feel them on your ears. Incidentally, there are some serious earbud options within the Orcas package itself that allow them to stay in the ears well.
In case you haven't figured it out yet, the Orcas are designed for those who are into fitness. Like similar products from Jaybird or Jabra, this is sweatproof and splashproof.
All in all, it has some pretty good sound, and has a play time of 6 hours with standby time of 150 hours. It's easy to pair, and hard to unpair from your ears.
You should be able to purchase them the Orcas wireless earbuds on the Outdoor Tech site for $99.