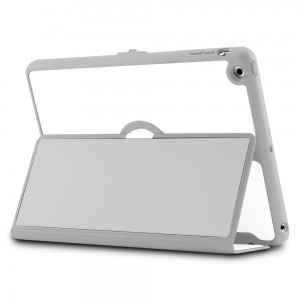 As I mentioned before with the Marblue products, I am doing hands-on reviews of Marblue products and today it is iPad Air cases.
The DoubleTake iPad Air Tough Case has "Bold, Stylish Toughness", with military-grade protection. There is this clip thing on it so this case folds together and holds together just fine. Then, if you want to use this as a stand, you tuck it back on the circle.
So, this is good for viewing video content as well as getting it at the right angle for when you use it to type on. If this sounds good to you, be sure to pick it up on the Marblue site for about $39.99 in various colors.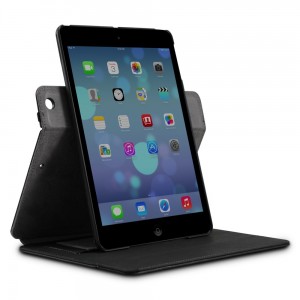 The next iPad Air case, the Axis is very similar to the DoubleTake as it allows the user to prop up the iPad Air.
Unlike the DoubleTake, this has an elastic band to hold the case together when it is closed. Speaking of elastic, there is also a band that you can fit your hand in for when want to free one hand while your iPad is in use.
You might notice how the iPad is in portrait mode here rather than landscape. This is because it can do both modes, baby! Not a lot of these cases can do that. If you want want to get in on this Axis, head on over to the Marblue site and pay $39.99 for it.