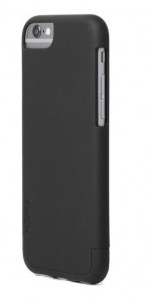 I was pleased to see some more SKECH products come in the mail, because I reviewed some of their other products like the Polo Book for the Galaxy S5 and the Crystal iPhone 6 case. Today, I got a little early Christmas present with the Hard Rubber for the iPhone 6.
The Hard Rubber has a hard shell exterior, and on the inside is a soft touch surface. It definitely has some terrific protection, and there is a detachable bottom piece designed for the dock port.
There isn't really much that I can say about this, other than its vibrant colors. I mean, it has some nice ones like silver, gold, red, purple, orange, and black. You should be able to get it on the SKECH site for a price of about $29.99.