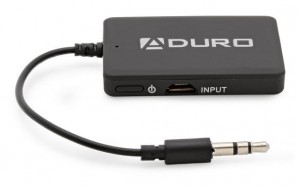 Okay, I just got a shipment of Aduro supplies, and that means that we are going to be going through a lot of reviews in the space of one article. So where to begin…let's go with the BTA1 Bluetooth Adapter Wireless Receiver with A2DP Technology.
Of course, I have seen this tech before. The last similar item that I reviewed was the Blueflame Bluetooth Wireless Music Receiver. It is a way of getting your ordinary wired speakers into a wireless wonder. All you have to do is just plug it in to that 3.5 mmm headphone jack. Using Bluetooth 2.1 with AD2P, you can pair your smartphone or other Bluetooth device and stream your music to your speakers!
This product is also good for car stereos! The micro USB cable requires two hours of charging and is good for 12 hours. Not bad. You can get it on Amazon for $10.99. That is a marked down price, so I don't know how long that will last.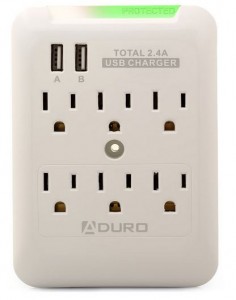 The next one is the Aduro SURGE Slim Protector. It has Safety Shutdown Technology that uses thermal fuses to power off your system, protecting against fire and other damage in the even of power surges and spikes.
Now, the one that I found on Amazon has 3 grounded outlets and 2 USB ports. I suppose that the big seller is the USB ports, because they are practically the outlets of the information age. In fact, the official page says it is good for all kinds of devices for smartphones and/or tablets. The Surge Protector that I got had 6 plug-ins and two USB ports.
I don't know if I have the superior model, but the Amazon pic has both 3 plug-ins and 6 plug-ins. You should be able to get it there for $12.99.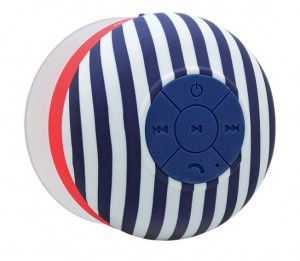 All right, then there is the Aduro AquaSound WSP20 Waterproof Shower Bluetooth Portable Speaker. Now, I have reviewed a lot of these Bluetooth speakers, and I have noticed that a lot of them, like the LifeJacket, are waterproof.
This one is very waterproof as it is good for showers, baths, swimming pools, boats, and any other activity that requires water. It is IPX4 waterproof, and it has a suction cup so it can be hanging around.
Not only can it play your tunes with a little bit of streaming, but you can also take any phone calls with built-in microphone. You can also skip songs with the forward/back/pause/play features. You should be able to get it on Amazon for a price of $19.99. That is like a double markdown, so get it while you can.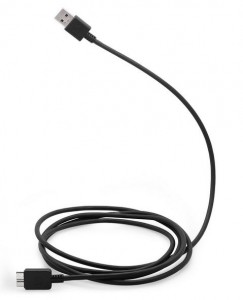 The last item is the Aduro USB 3.0 Type A to Micro-B Lightning Fast Durable Sync/Charging Cable for the Galaxy S5/Note 3. Why those specific models? Well, they have an interesting charging port that I didn't really notice until I actually used the included cable with my Galaxy S5.
These cables can charge stuff really fast. I've got my Galaxy S5 using this cord as I am writing this, and it is quickly charging it. I am pleased with the speed, because charging from a USB port is often slower than from a wall outlet. In this case, the speed is so good, you won't have any trouble keeping powered up.
This six foot cord can support 5Gbps of transfer speed, that is ten times faster than USB 2.0. You can get it on Amazon now for $7.99.