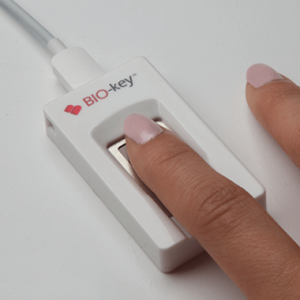 Okay, I am going to be very honest with you and say that this is my first foray into Biometrics. I consider myself an expert in tech, but I will have to say that I really struggled with this one. I was able to review two of their products with the EcoID and the SideTouch.
The EcoID came to me without packaging, so I have no idea if it even came with instructions if it were to come to me in whatever packaging that it comes in. I connected it to my computer via the included USB cable, and my Windows 7 computer did recognize it.
From there, I wasn't certain what I was expecting after I installed the EcoID. I was hoping some software would show up and let me know what was up. You know, so I could lock certain folders, but it's actually difficult to figure out how to work.
Something tells me this is user error, because I had to do a little research to discover how to get it to work, and I'm still having troubles. In all honesty, I think my inexperience with Biometrics hopefully echoes what others have experienced.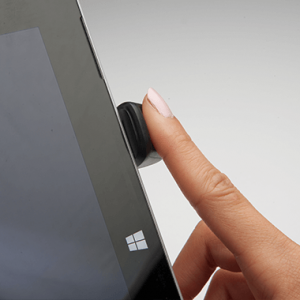 I mean, what if I somehow lock myself out with this thing? That didn't happen, but only because I couldn't really figure out how to use it.
I am told that EcoID and Windows Hello will allow customers to use their fingerprint to sign-in to websites and applications using FIDO 2.0/W3C Web Authentication.
So let's talk about the SideTouch. It's got a different aesthetic than the EcoID, as it is made for plug-and-play action and it is made for Windows Hello, presumably getting the Microsoft seal of approval.
If you are wanting to purchase these fine Bio-key products, I hope that you will know how to use it. The EcoID can be purchased on Microsoft and Amazon for $39.99. The SideTouch can be purchased at the same price from Microsoft and Amazon as well.