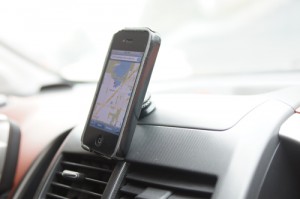 I'm always glad to try out something new, and so I was pleased to try out two from Mobio, the Go and the Pivot. Both are designed to mount a mobile device, with the power of magnets.
I'll start with the Mobio Go, which is one of the best ways to attach a phone to your dash. Considering that a lot of people use their phone's GPS while behind the wheel, you might as well use it in a safer manner. Also, in a way that doesn't involve putting a smartphone on a cupholder.
For the Go, you just need to put the 3M adhesive magnet on the dash or something, and then put the other 3M adhesive magnet on the phone. Then, as you go somewhere in your car, you just stick the phone on the dash. We'll talk about the Pivot after the jump.