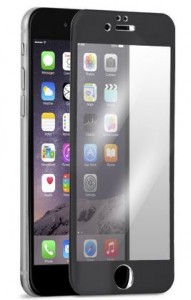 t has been a bit since I reviewed Aduro products, as I did the four products all at once. Today, I'm going to be reviewing the Aduro Shatterguardz Body for the iPhone 6.
Yes, I have reviewed a lot of screen protectors, and this specially processed glass that allows for protection against scratches, drops, and even fingerprints. It is very easy to install, and the Shatterguardz has Ultra Sensitive Touch Technology to freely navigate the device.
So, what are we looking at here? Well, it is a pretty inexpensive as it can be purchased on Amazon for $9.99. Now, you should be able to get this for other models of smartphones as well.