Well, it is time to review another great product from Bodyguardz, and they are very good at making screen protectors. They also make some cases, and today I am going to review both a screen protector and a case.
BodyGuardz Pure Premium Glass Screen Protector for Apple iPad Pro 10.5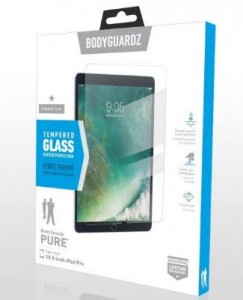 If you are not familiar with a screen protector, then you probably need one. I remember seeing one of these ten years ago, before the age of smartphones really hit. It is a simple thin piece of glass to keep the touchscreen safe, and the Bodyguardz Pure is Tempered Glass for the iPad Pro 10.5.
This one is made from ion fortified tempered glass that is not just as hard as steel, it is harder than steel. This has some extreme impact and scratch protection that is optically clear with anti-smudge coating.
The end result is one of those screen protectors that goes on pretty easily as it comes with an installation kit and a microfiber cleaning cloth. By the way, it won some innovation awards back at CES 2013.
You should be able to purchase the Bodyguardz Pure Premium Glass Screen Protector for the Apple iPad Pro 10.5 on the Bodyguardz site for $59.95.
BodyGuardz Trainr Case for the iPhone 6/6S/7 Plus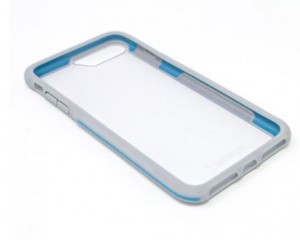 I actually reviewed this protect's brother with the Trainr Pro, but this is just the Trainr Case with Unequal Technology. I'm not certain what makes it unequal, but it is made of sport-grip materials with a clear back and has some composite padding.
Similar to the Bodyguardz Pure, it is able to absorb impact, on contact. Also, this has some impact gel with a polycarbonate back, and the end result feels like a soft grip. The entire thing is actually quite flexible to easily accommodate the iPhone 6/6S/7 Plus, and presumably the iPhone 8 Plus.
If this is something that you like, head on over to the Bodyguardz site and pay $39.95 for it. It is available in Black/Gray, Gray/Blue, Gray/Mint, and Rose Gold/White. About the only difference between the Trainr and the Trainr Pro is that the Trainr Pro has this removable armband.