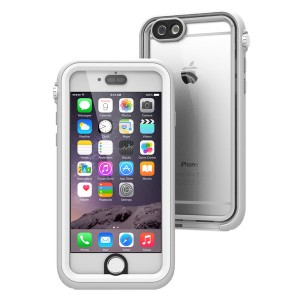 I will have to admit that it has been a while since I reviewed one of those cases that really protects your phone. There was a time when I reviewed products from Lifeproof, which is now owned by Otterbox, and yes, Otterbox makes those products now. Anyway, this is a case from Catalyst, a company that I really should have heard of, honestly.
This particular Catalyst case is designed to be "the most protective casein the world". It is made to be waterproof for 5 meters, and survive drops of up to 2 meters. Yeah, all the measurements are all metric, so maybe there is some kind of non-American company making this product.
The company prides itself in saying it is where "rugged meets style", and I will have to agree with that. The Catalyst is made of premium quality materials including impact resistant polycarbonate, a soft-touch rubber bumper, silicone seals, for seals of air and water protection. It is IP-68 waterproof, and it has a curved shape and stuff.
Anyway, if you want to try this out for yourself, it costs about $69.99 on the Catalyst website.