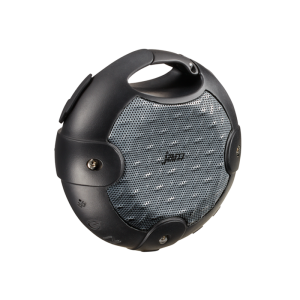 So, being that I have reviewed two Jam Audio products already this week with the Jam Symphony and Jam Rhythm, and now I am reviewing more. I'm going to review four products from Jam Audio, and they are all Bluetooth speakers.
Let's start with the Jam Xterior. I'm going to say that I believe that these people have misspelled the word "exterior", and that is all. I will have to say that the Jam Xterior is very similar to the Superstar Hotshot Bluetooth Speaker from Monster.
It has one of those clip-on things so you can take it to a lot of places. If these places have dust, water, or if you might drop it, that's fine. This small stereo speaker is made to take some damage.
If this is the type of speaker that you want, it is available in black and red on the Jam Audio site for $59.99.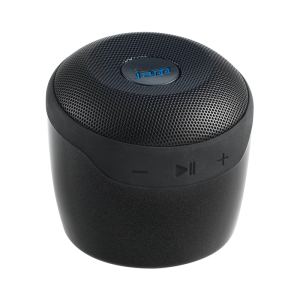 Now, I'll move on to the Jam Voice, which is a portable WiFi and Bluetooth Speaker. Nothing new about that, but this seems to be a speaker made for Amazon Alexa.
In this way, you can just tap this speaker and ask about stuff. Not only that, you can pair with other speakers in the Jam Audio family, so you can get the answer for the question.
Not only can you get some great answers from Alexa, but you can answer calls directly. So far, this is the only product from Jam Audio that says "free Jam App", and I find it odd that the other products say that.
If this is something that you like, you can get it on the Jam Audio site for about $79.99.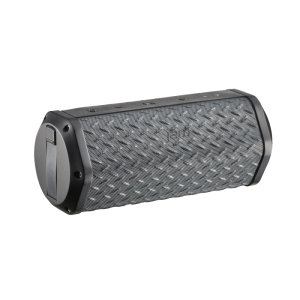 Now, let's talk about another Xterior speaker with the Xterior Plus. This particular speaker is made for going outside, as it is one of those waterproof ones.
I have reviewed a lot of speakers like these, and usually they just say that they are waterproof and make it so you feel comfortable taking to the beach and getting the occasional sand or water on it. This particular speaker prides itself that it floats, so I wouldn't leave it too close to the shore or the tide will get it. So this is IP7 rated, and yes, it is drop and dirt proof.
It also has a screw mount for taking on a bike. If you want to take it on long trips, it is good for 8 hours of playtime. Then there are other bonuses like a speakerphone and voice prompts.
Yes, this really is quite the speaker, and it is available for purchase for $79.99 on the Jam Audio site.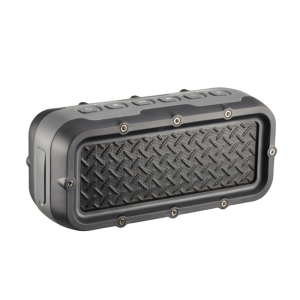 Well, it is time to conclude this review with the Xterior Max. It is another one of those tough speakers, but Jam Audio doesn't seem to brag that it floats, so let us assume that it doesn't.
It does have a rubberized exterior that will keep it protected, as well as integrated USB port to be a backup charger for other devices. Yes, this will come in handy when it is on the road, and it is good for 12 hours of playtime. By the way, it has the screw-on mount.
So it is good to go just about anywhere, which is why it is called the Max, I suppose. It might not be floating, but it is waterproof, as well as drop and dust proof.
You should be able to get it on the Jam Audio site for $119.99.