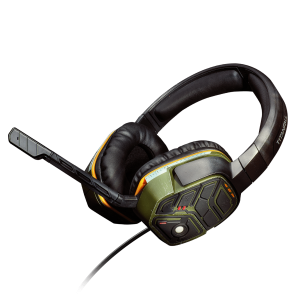 Yesterday, I discussed two headsets for the PS4, one wired and one not wired. Today, I'm going to give the Xbox One a chance, and I will start with a headset.
Specifically, a Titanfall 2 headset. I would imagine that the game has been doing pretty well since the end of last month, and so it makes sense that there are all kinds of accessories with that theme from this very popular gaming franchise.
This headset has 40 mm Neodymium dynamic haptic audio drivers, as well as the obligatory flexible boom mic. Like the LVL 5 Plus for the PS4, it has very easy to access controls at the ear cup. Speaking of ear cups, these are quite comfortable and the headband is adjustable as well.
By the way, it has the PDP trademark lights, and look at the Titanfall paint job. The Titanfall 2 Marauder SRS Headset for the Xbox One is available for $69.99 on the PDP site.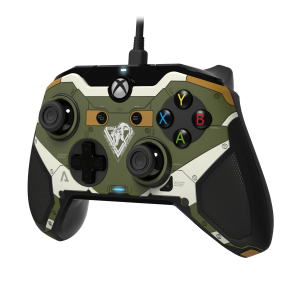 Now this is another Titanfall 2 related product with a controller. It is a wired controller, but it features a detachable cable. By the way, it is also good for the PC as well.
You will notice that wonderful military camo color paint job, but it is more than just the new coat of paint. It has a soft-touch finish as well as some responsive analog sticks. You can also get a gaming advantage with up to 6 different actions. By the way, you can adjust the game and chat audio levels without interruption.
Let's see, what else does it have? Well, it has the dual rumble motors and impulse triggers, not to mention a 3.5 mm headset jack. But enough about that, doesn't it look sexy?
Yeah, you know that you want to put this in your hands. You can purchase it on the PDP site for about $59.99.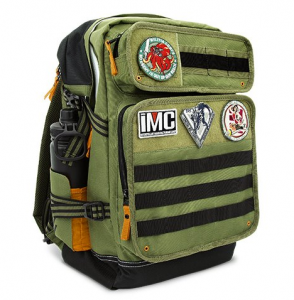 This last Titanfall related product is the Licensed OGIO Backpack, and I have to say that it is not necessarily for hardcore Titanfall fans only. This one is not just by PDP, but in some kind of partnership with OGIO, who makes some really great backpacks.
Most backpacks designed for laptops usually do 15-inch ones, but this one is good for 17-inch laptops, and the padding will keep not only your computer safe, but you can slip a tablet in there as well. Yes, a lot of backpacks have this, and this is just the first zippered area. The second zippered-off area is good to stuff quite a few things in.
Then there are two zippered pockets on the outside, and they can store a lot of pens, calculators, as well as accessories to your laptop and tablet. Hey, you got to put those charging cords and other things somewhere.
Yes, you could just get an ordinary laptop backpack for that, and there are a lot to choose from. However, does your backpack have Velcro patches from Titanfall 2? I'm just going to say no.
Now, I couldn't find the Titanfall backpack on either the PDP or OGIO site, but I was able to find it on Amazon for $90.22.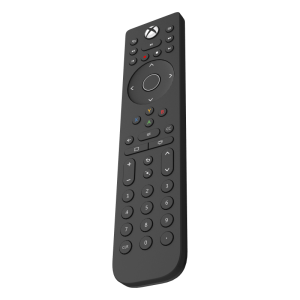 This last product is not an official Titanfall product like the others, but I had a chance to review this remote control for the Xbox One, and I would say that the Talon Media Remote is worth owning.
Considering that Xbox allows for a lot of control for video content, it is actually much better to have a remote control. I know that there are times when the Xbox controller can get bumped and then your video skips…a lot. You might as well have better control of your streaming video, Blu-ray, or whatever you are watching.
The best part about this is that no setup is required, and it comes with the 2 AAA batteries that you need. By the way, you can control the channel and volume of the TV with this, and it has a soft rubber texture. It also has some great motion-activated backlit buttons.
So yes, there are a lot of great features, and it can be purchased on the PDP site for $19.99.