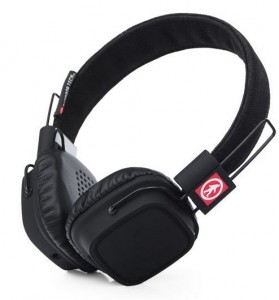 In case that headline didn't give you a clue, I am going to give Privates from Outdoor Tech a positive review. I don't know if the term "Definitely Dynamite" is trademarked, but if it is, then I apologize.
I might as well just get this out of the way: the only thing I don't like is the slogan. Here is what it is: "Touch your Privates in Public". Okay, maybe you think it is clever, but it is actually referring to the touch controls. If you swipe horizontally on the left side, it will advance to the next track. If you swipe it vertically up or down, it will turn the volume up or down.
By the way, it works, and works really well. The sound is also good, but I'm sure that you expected me to say that. The headphones are wireless and they also include a 3.5mm AUX jack cord for wired connection as well. Just to let you know, the wireless range is 32 feet for about 10 hours on a single charge.
Another cool feature is its ability to fold up. So hey, what are you waiting for? Head on over to the Outdoor Tech site and get a pair of Privates for yourself. Uh, that just sounds terrible, doesn't it?