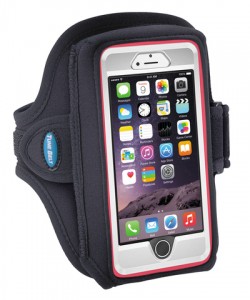 It has been a while since I reviewed a Tunebelt product. Today, I'm going to do two with what the company sent me with the AB89 and the AB88.
Even thought this is out of order, I'll start with the AB89. This particular sport armband is for iPhone 6/6S, and it will fit it if you have one of those Otterbox cases, or maybe one from UAG (you know, something similar). That is good news, as some smartphones with a case on them don't fit.
Then there are all the bonuses like a neoprene armband, a way of storing the earphone cord, and just a good way of keeping the iPhone proofed against the weather. Oh yeah, it is quite good, and I recommend it for anyone who wants some jogging or whatever protection they want.
It can be purchased at the Tunebelt site for $24.95.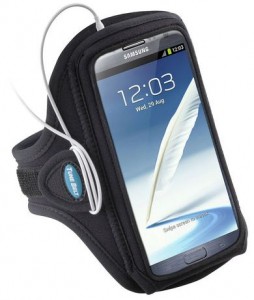 So, here's an interesting case for the Galaxy Note 3 and Note 2 without a case, and it is also good enough for the Galaxy S4 and S3. That means it can hold those old Samsung phablets and the newer Samsung smartphones. This is the AB88.
Everything else about the AB88 is pretty much the same as the AB89. Seriously, I have the two armbands in front of me, and if it wasn't for the ID numbers on the back, I wouldn't have been able to tell them apart. One is for Apple, one is for Samsung, and they both work well for accessing the respective smartphones with their touchscreens.
This is available on the Tunebelt website for about $24.95.