ITSKINS is a company based in China, but run by a French man. We've reviewed some of their great phone cases in the not so distant past. They just sent us a lot more to review. Some of these cases are repeats from before, but available for the new iPhones.
Buckle up. Here we go.
Nano Ice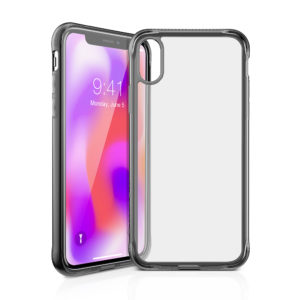 These cases are slim and rigid. A basic case that has a clear back with trim in colors of black, light green, light blue, pink and purple. This is available for only the newer iPhone models as far as I can tell. Raised beveled edges will protect the front of your phone if placed on its face. $19.99 USD will pay for this case that is drop tested up to 1 meter.
SpectrumFolio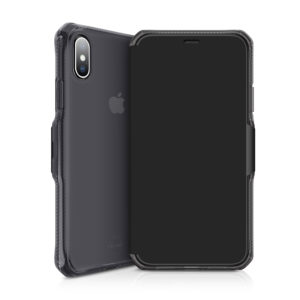 Moving on up to the 2Meter drop protected cases, the SpectrumFolio offers drop protection, but also has RFID protection, which is meant to protect your credit cards that fit in the inside pockets of this case. The corners have airpocket technology to absorb and disperse shock. There's also the honeycomb design on the inside that is known for absorbing shock as well. This case is available for $29.99 for the new iPhones, but also for some older ones and Samsung Galaxy phones, too. Many different colors to fit your style- you can check them out here.
HybridFolio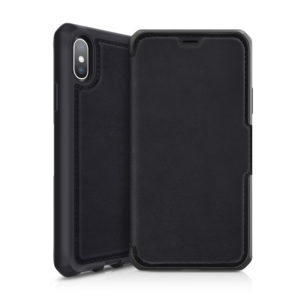 Almost exactly the same as the case above, but this folio is made of real leather. Offered in black, black with red stitching, blue, white, or brown for $39.99, it offers the same protection as the above.
HybridMKII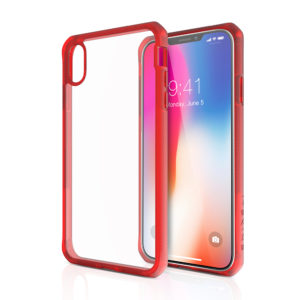 This case looks similar to the NanoIce, but it offers a dual layer protection up to a 2Meter drop. It has the same air cushion technology that their other cases offer at this level. The design is a crystal clear back with edges in red, green, pink, purple, black or clear. $25.99 will buy this protective case for your new iPhones and also the Galaxy Note 9.
HybridGlass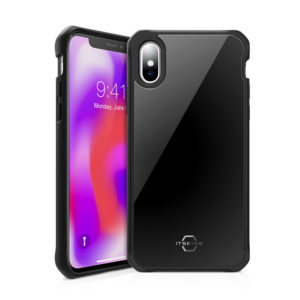 In colors of black, sliver, rose pink, gold, and white mat, this case is backed with a 9H tempered glass panel. This is the first ever made Drop Certified cover of its kind. There's a specialized blend of the HEXO-TEK technology for beauty and strength. A built-in magnet makes this case compatible with all ITSKINS magnetic mounting system. This design is also thin enough for wireless charging, and yet is anti-shock up to 2 Meters.
HybridEdge
This case with a transparent cover, has soft, black bumpers, and a metallic-feeling frame. You can interchange different colors to make it fit your personality. The colors offered are rose gold, gold, black piano, silver, black matte, and space gray. For $29.99, this case can be bought to fit many iPhones and even Samsung Galaxy phones 6 and higher.
Itskins Spectrum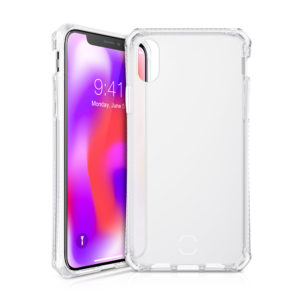 The Spectrum is another case that looks basic, but offers the level 2 drop protection. The translucent case is offered in colors of clear, black, purple, pink and light blue. $19.99 will buy this for new iPhones, and also for other phones that I've never heard about before. You can check to see if your phone is covered here.
And finally, we have the
SUPREME FROST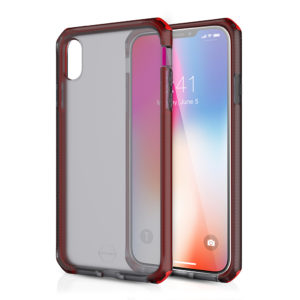 This is an extreme impact case that has been drop tested up to 3 Meters! It has 4 layers of protection to give it great high impact absorption. The back of the case is frosted, and the sides are also available in different colors. Red, blue, baby pink, grey… just some of the colors available for the newest iPhones at $34.99.
We hope this gave you some ideas for new cases for Christmas. Thanks to ITSKINS for sending us these cases to review. Our analysis is our own, and not influenced by any monetary compensation.