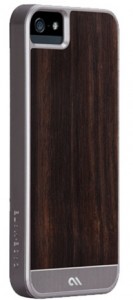 I had a pretty good show at CTIA 2013, and just got home yesterday to see an abundance of Case-Mate products waiting for me to review.
I'll start with the Rosewood model for the iPhone 5. This Rosewood is apparently inspired by vintage automotive interiors. I'm not certain if the wood contrasts or compliments the aluminum, but either way, it works so well as an aesthetic that I am not going to over-analyze it. The official site calls it an "ageless combination", and I suppose that I can agree with that.
Not only can you get a Rosewood case for the iPhone 5 or other smartphone models, you can get some pretty interesting wood models from the company like Blackened Ash, Zebrawood, and all kinds of other exotic woods. As for the Rosewood model, you can purchase that for the iPhone 5 for about $80.00 right here.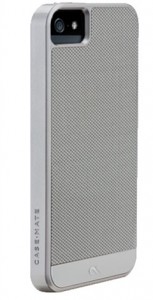 The next case I tried out is the Carbon Fiber or Argento. It is apparently crafted from "technologically advanced lightweight fibers used by Formula One racecars and luxury automobiles". I don't recall seeing that type of stuff on those type of cars, but hey, I am not exactly a car-buff.
So I am guessing that there is a target audience for this Carbon Fiber case who are "high-performance automobile enthusiasts". Who would have thought that a weave of carbon fiber threads with a touch of brushed alluminum could do that?
Apparently, you can get Carbon Fiber case in Black as well, and it is known as the Nero. You can get it for $80.00 right here.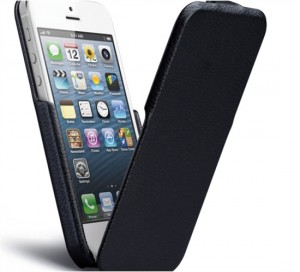 The last of the cases that I reviewed was the Signature Flip, and it has some pretty interesting and unique features. I am assuming it is called a Flip case because it has a front screen cover that you can flip open.
This Signature Flip is made from genuine leather, and I believe it has front and back protection. I believe the flip-flap is soft on the inside to sort of clean off the screen with microfiber lines on the inside for "extra protection and polish". I believe that it is designed for the businessmen in the boardroom.
You can get the Signature Flip in black or white for many devices for about $50.00 right here.